2018 SAGA Balloon Challenge Series are going to start.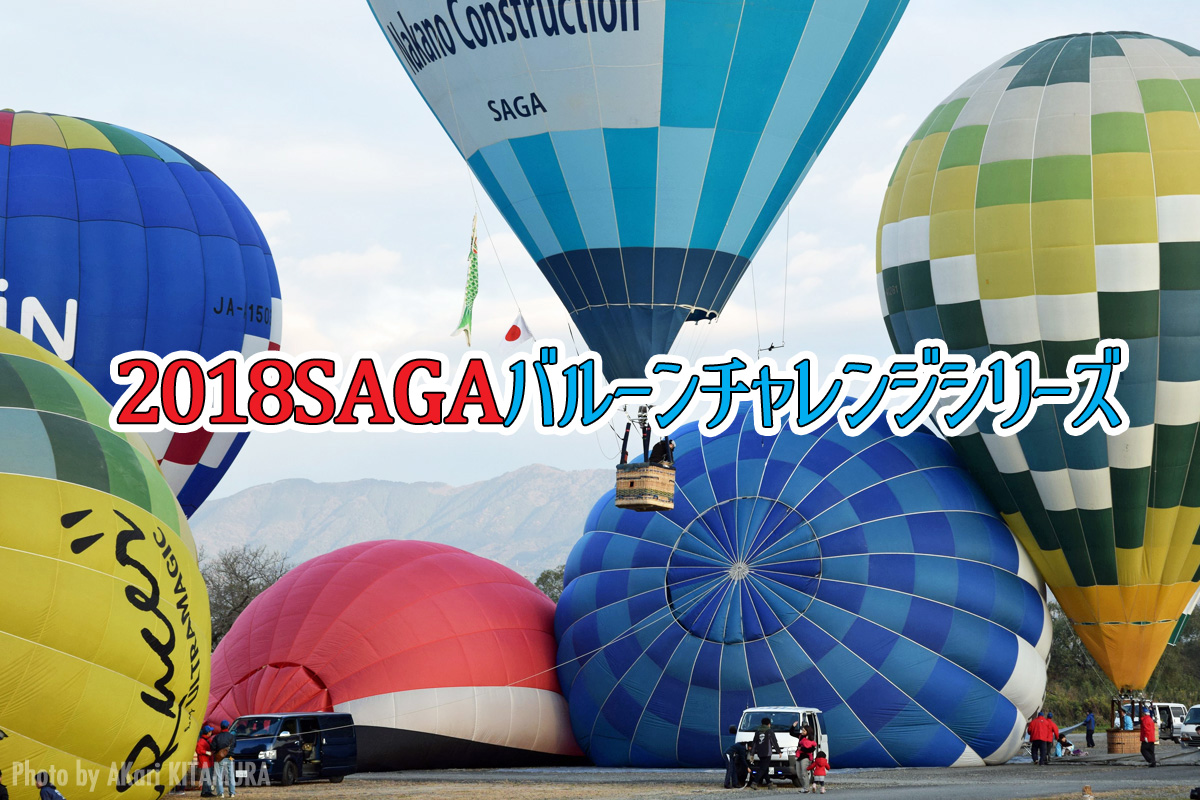 Saga Hot Air Balloon Organizing Committee and Saga City hold 2018 SAGA Balloon Challenge Series.
There are 4 competitions in the form of the grad prix participated by teams around Saga areas. You can get into the launch site and watch them very close. You can also enjoy trial session of the riding on a captive balloon and Balloon Morning Fair with good foods in Saga. This event is more familiar with balloons and we are looking forward to many people taking this opportunity to enjoy.
2018 SAGA Balloon Series
Dates
From this year, they are held sequentially for two days, on Saturday and Sunday.
1st Rd. JR Kyushu Cup 7:00 AM, Sat. Nov. 17, 2018
2nd Rd. Saga Shinbun Cup 7:00 AM, Sun. Nov. 18, 2018
3rd Rd. Saga Television Cup 7:00 AM, Sat. Jan. 12, 2019
4th Rd. NTT West Cup 7:00 AM, Sun. Jan. 13, 2019
(If they are postponed ; 1st and 2nd - Dec. 9 (Sun), 3rd and 4th- Feb. 3 (Sun))
Plase
Kase Riverbed, Saga City(Kase River Disaster Prevention Station) *Balloon Saga Station is UNAVAILABLE.
Official Web Site
Contact Us
Saga Hot Air Balloon Organizing Committee  PHONE:0952-29-9000
Japanese site
[「2018SAGAバルーンチャレンジシリーズ」が始まります。]
Last Modified: 2018.11.12