SAGA Balloon Masters Cup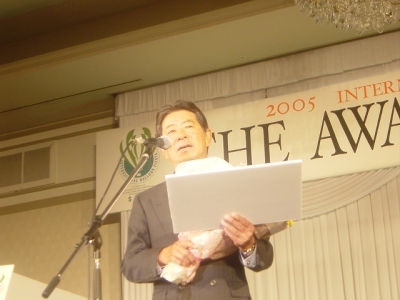 It has been over 30 years since the flight of hot-air-balloon started in Japan. In about 30 years, there have been many pilots and people, who support to popularize it.
There are many competitions for the hot-air-balloon in Japan. Meanwhile, for only over age of 50, 'SAGA Senior Pilot Championship' has started in 2003. It is held during the Saga International Balloon Fiesta. At the 3rd time in 2005, it renamed SAGA Balloons Masters Cup and continued until 2014.
The History and Champions of SAGA Balloon Masters Cup
Year
Balloons
Champion
2003
12 balloons
Toshirou ISHIHARA
SAGA Senior Pilot Championship
2004
20 balloons (Overseas 6
5 countries)
Owen KEOWN
SAGA Senior Pilot Championship
2005
6 balloons (Overseas 0)
Masakazu OOIWA
2006
6 baloons
Eiji HASHIGUCHI
2007
7 balloons (Overseas 1)
Morihiro YABUSHITA
2008
9 balloons (Overseas 2)
Yasunori TANAKA
2009
11 balloons (Overseas 3)
BLACK Nigel
2010
10 balloons (Overseas 3)
Peter BLASER
2011
9 balloons (Overseas 3)
Morihiro YABUSHITA
2012
12 balloons (Overseas 5)
BLACK Nigel
2013
13 balloons (Overseas 6)
Yasunori TANAKA
2014
14 balloons (Overseas 4)
Masanori TAKAYANAGI
Japanese site
Last Modified: 2017.08.02